GARREN NEWS
Historic Black school in Alpharetta will be turned into office space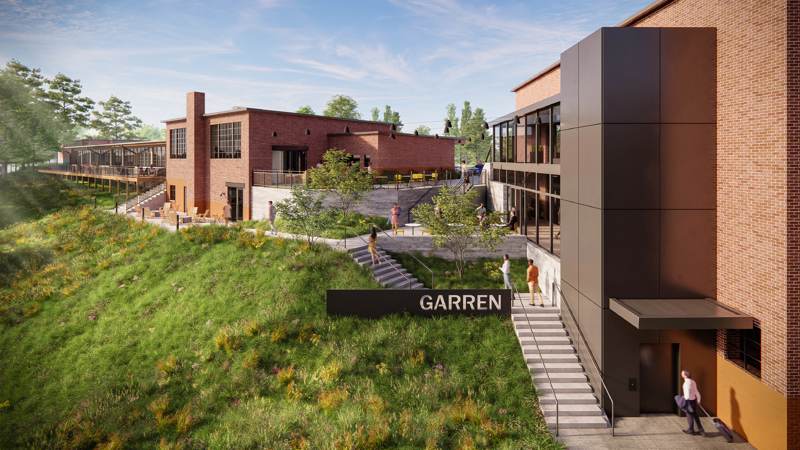 A former school for Black students that closed in 1968 will be turned into a timber-framed office building near Alpharetta's mixed-use development Avalon. 
KB Venture Partners, a Alpharetta-based investment firm, will transform the 71-year-old former Bailey-Johnson school creative office space. The 4-acre school is just blocks from The Avalon, a benchmark for new, walkable, suburban projects in Atlanta. ASD/SKY has been hired as the architects for the school's redevelopment.
The basics: The 21,321-square-foot-school is located at 154 Kimball Bridge Road. The site is the buildings original home since construction began in 1949. Since 1968, it served as a maintenance facility for Fulton County Schools. The redevelopment will also include the adaptive reuse of the school's 19,234-square-foot gymnasium. Plans also include a two-level parking deck, outdoor gathering space, private patios, a lounge, and bike storage.
They said it: "We believe this is the best location in Alpharetta," said John Zintak of Cushman & Wakefield, who along with Porter Henritze will be leasing of the project. "This is going to be unique and will stand out in the crowd," he said. Fred Kay of KB Venture Partners said, "Our campus will reflect design trends that have been immensely successful in intown Atlanta."
Why it matters: The proximity to The Avalon is a major reason why KB Venture Partners has moved forward with the project — the first adaptive reuse development in North Fulton. "It's turning into a little bit of a mini-Midtown — retaining and garnering tech talent and tech businesses," said Henritze. "This is something that will sway a prospect's decision because of the unique environment this building is going to offer."
What's next: One of those design trends will include the construction of a 115,493-square-foot timber frame building like the T-3 West Midtown office development at Atlantic Station. KB Partners was also drawn to the school's brick and concrete exterior. It could be used to attract tenants looking for something different from glass office towers.
Read more here.